« back to texting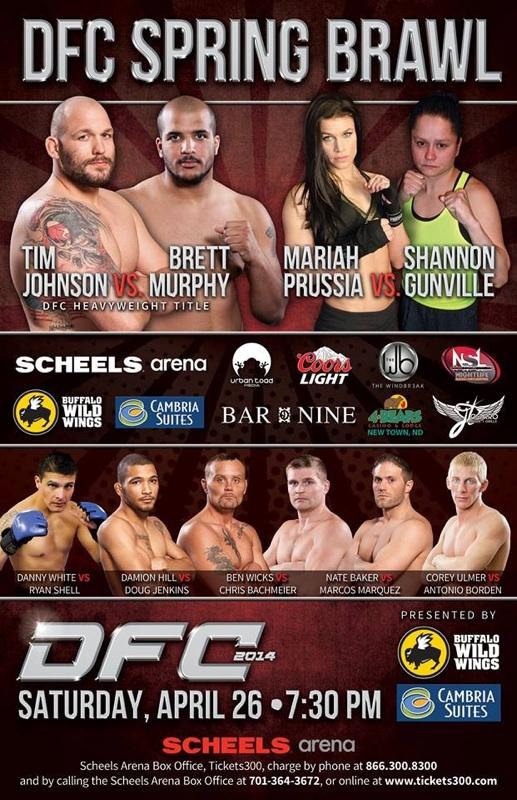 Dakota Fighting Championships
Tix are on sale! Tim Johnson makes his first title defense April 26th. Cameron Ramberg has pulled out due to injury but is replaced by Doug Jenkins. There will be a lot of fight updates over the next month but if you know a fighter on the card you can use his/her name as a promo code when buying tix. Tix will only be sold online or at the Scheels box office. Fighters will not be selling so it's first come, first serve. Jacob Volkmann former UFC fighter and Gopher Wrestler from Fergus Falls was just added to the card. He will take on Danny White UFC fighter from Brookings.
---
*Message & data rates may apply. Text STOP to quit. Text HELP for help or call 877.571.0774 for support. To opt-out of alerts, text KEYWORD and STOP to 35270 (Ex. STOPWEATHER). Subscribers will receive no more than twenty messages per week when subscribing to any of our Alerts or Offers. No purchase necessary. Marketing text messages will be delivered to the phone number you provide at opt-in.
Approved carriers for texting 35270 are: Verizon Wireless, T-Mobile, Sprint/Nextel/Boost, AT&T, U.S. Cellular, Cellcom and Element Mobile. Sprint users may need to call their customer service representative to have the short code functionality activated on their cell phones. For questions or support, please call 877.571.0774.