Listener Lunch at Old Chicago

Listener Lunch at Old Chicago

The Froggy Morning Splash with Siri & E want to take YOU and your co-workers out to lunch at Old Chicago!
Register each week below for your chance to have lunch with Siri & E!
Delicious Food, Fantastic Service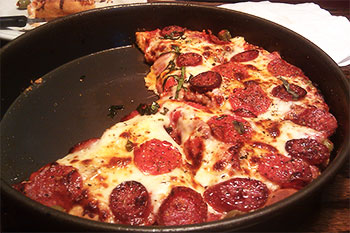 Everything Old Chicago makes comes from the best ingredients, prepared by a team of highly skilled cooks and chefs, and always delivered with a friendly smile.
Old Chicago provides a delicious array of options, ranging from mouthwatering pizza, calzones, and pasta, to burgers, sandwiches, and especially beer.
View the Menu »
Register Today