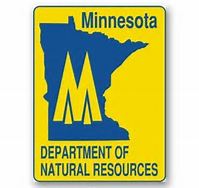 ST. PAUL, Minn. (AP) -- Officials have confirmed the presence of the invasive spiny waterflea in another popular lake in the Boundary Waters Canoe Area.
The Department of Natural Resources says Basswood Lake near Ely will be added to the list of infested waters, as well as three downstream lakes and two connected rivers.
Spiny waterflea is a small crustacean. It disrupts the food web and competes with small fish for plankton. Because of its long tail spike, small fish won't eat it. When populations are high, anglers can experience frustration with masses of spiny waterfleas clogging fishing lines and other water equipment.
Anglers and boaters and are reminded to remove all aquatic plants, zebra mussels, and other invasive species from their equipment and drain all water from it before leaving the landing.