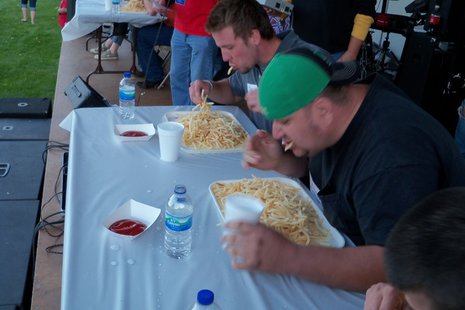 GRAND FORKS (KFGO-AM) -- A new record was set at Thursday night's french fry feed in Grand Forks. Participants gobbled down 5,130 pounds of fries.
The attempt to set the world record for the largest single serving of french fries has become an annual event. It's held each year during Potato Bowl week to honor the spud industry in the Red River Valley.
The previous record of 5,010 pounds was set in 2011.
The Red River Valley is the largest producer of red potatoes in the U-S.