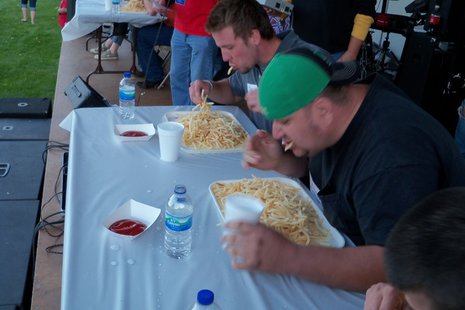 GRAND FORKS (KFGO-AM) -- Grand Forks area residents will try to set a new world record Thursday night for the largest single serving of french fries.
The annual French Fry Feeding Frenzy is part of the Potato Bowl festivities to recognize the spud industry in the Red River Valley. The goal is for residents to gobble down more than two-and-a-half tons of fries. The current record of 5,010 pounds was set in 2011.
A special fryer carries the frozen fries on a conveyor belt through 140 gallons of hot oil. In addition to the fries, 120 gallons of ketchup will be on hand for dipping.
The Red River Valley is the largest producer of red potatoes supplying about 1/4th of all "reds" in the U.S.