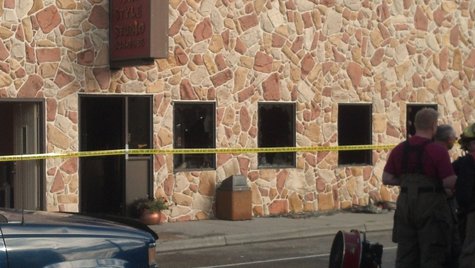 FRAZEE, MN (KFGO-AM) --Three people are in police custody following an early morning fire in downtown Frazee. The fire at Hair Style Salon was reported shortly after 7am Thurs.
Police Chief Mike Johnson says the fire is suspicious. The hair salon was extensively damaged as were five apartments in the building. People living in the apartments are staying with friends or family.
Frazee firefighters were joined at the scene by crews from the Vergas and Detroit Lakes fire departments. No one was injured in the blaze.