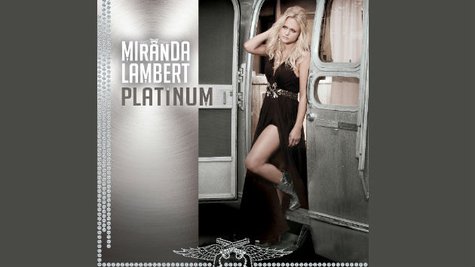 Miranda Lambert has lined up several big TV appearances to promote her new album, Platinum , due out Tuesday, June 3. She'll be featured in an in-depth profile from her home in Tishomingo, OK on CBS Sunday Morning this weekend. On Monday night, Miranda performs "Automatic" on NBC's Tonight Show Starring Jimmy Fallon . Then she'll be up early on Tuesday for an appearance on ABC's Good Morning America .
Following her performance of "Somethin' Bad" with Carrie Underwood on the 2014 CMT Music Awards Wednesday night, Miranda heads back to ABC's The View on Friday, June 6, for another performance of "Automatic."
Fans who pick up a copy of Platinum next week will hear Miranda's most personal album to date. "I feel I have a responsibility as a female artist, songwriter and musician to keep reinventing myself and stay fresh," she says. "I didn't know exactly what that was going to be but I didn't want a concrete plan that we were locked into. So I actually felt pretty vulnerable writing this album and picking songs, and I think you can hear that on the record."
Platinum also includes guest vocals from Little Big Town on the standout track, "Smokin' and Drinkin'."
Follow @ABCNewsRadio
Copyright 2014 ABC News Radio