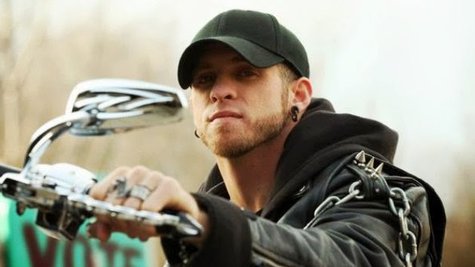 Brantley Gilbert 's week-long motorcycle ride wraps up at Arlington National Cemetery Monday with a special Memorial Day ceremony to honor our fallen soldiers. The "Bottoms Up" singer partnered with the Folds of Honor Foundation to support the families of those who've lost loved ones in battle.
Brantley says, "Those guys not only left a legacy behind, they've got families and things that they cared about just as much as freedom, and any way we can help them out we want to make sure we do that."
Several members of Brantley's family and friend group have served in the military, including one of his closest friends who recently served as an Army Ranger. Seeing what his friend went through after serving overseas really got Brantley's attention.
"I saw him come home and go through some of the PTSD," Brantley says, "and hearing his stories and stuff and once I started getting information about the numbers of soldiers that were coming home that were having trouble finding jobs and education, [I] figured out it wasn't just physical or mental issues."
That experience led Brantley to get involved with the Iraq and Afghanistan Veterans of America to support those soldiers returning from the Middle East.
Before his event at Arlington National Ceremony, Brantley will be pulling double duty, appearing at both the Indianapolis 500 race in Indiana and the Coca-Cola 600 at the Charlotte Motor Speedway in North Carolina on Sunday.
Brantley's ride from Athens to Arlington coincides with the release of his brand-new album, Just As I Am , now in stores and online.
Follow @ABCNewsRadio
Copyright 2014 ABC News Radio