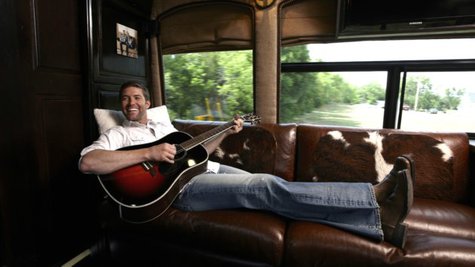 Josh Turner is going to be a new dad later this year. He and his wife are expecting their fourth son in September. He tells People magazine "it's a welcome surprise."
Josh says, "To have four boys is pretty awesome for a father."
Josh and wife Jennifer's brood currently includes Hampton , who's 7 1/2; Colby , who turns 5 next month; and Marion , 3. Josh says Colby has suggested the family name the baby "Backwoods Boy," but the singer all but ruled out the idea.
Will he be able to handle four kids in the same house? Josh, 36, says he has "no idea what it's going to be like," but, "We're just going to take it one day at a time."
Follow @ABCNewsRadio
Copyright 2014 ABC News Radio