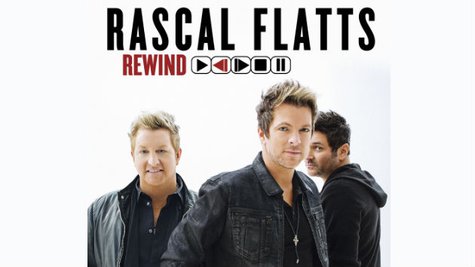 Rascal Flatts has released the track listing for their new album, Rewind , due out May 13. The project features the hit title track and 12 other songs from Nashville's top songwriters.
The deluxe version, available exclusively at Target, includes four additional tracks, starting with "Compass." Not to be confused with Lady Antebellum 's hit of the same name, Flatts' song "Compass" is featured in the new movie Heaven Is for Real , in theaters April 16.
Of note, Shay Mooney of new duo Dan + Shay wrote two songs on the new Flatts album. Eric Paslay had a hand in writing "Rewind."

Here's the full track listing for Rewind :

"Payback"
"Rewind"
"I Have Never Been to Memphis"
"DJ Tonight"
"Powerful Stuff"
"Riot"
"Night of Our Lives"
"I Like the Sound of That"
"Aftermath"
"I'm on Fire"
"Life's a Song"
"Honeysuckle Lazy"
"The Mechanic"

Deluxe Tracks:
"Compass"
"Wildfire"
"She Must Like Broken Hearts"
"Bring the Family"
Copyright 2014 ABC News Radio