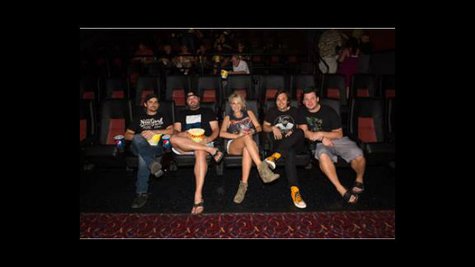 There are a lot of perks to being an opening act on a Brad Paisley tour, like good catering, great crowds and even free movies. On Friday, newcomer Leah Turner posted an Instagram photo of herself sitting in an Indianapolis movie theater with tour mates Brad, Randy Houser , Charlie Worsham and DJ Silver with the caption, "Midnight movie last night!"
It turns out Brad rented out the entire theater to treat his supporting acts to a screening of Godzilla . Leah said of Brad, "So NICE."
To see where Brad and his movie buddies are playing next, go to BradPaisley.com .
Follow @ABCNewsRadio
Copyright 2014 ABC News Radio