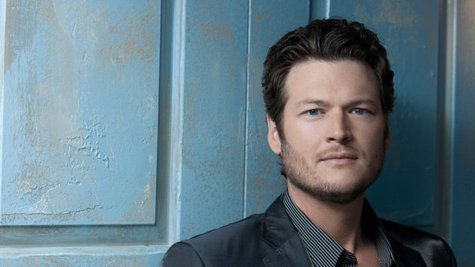 The Voice had a little fun Wednesday with Blake Shelton for his 38th birthday. The team at the show covered his trailer with some old pictures of the singer looking extra vintage with his signature mullet and a great big Blake Shelton smile. The pictures are captioned "my apologies," "forgive me" and "I'm sorry."
Blake's fellow coach on The Voice Adam Levine also planted a kiss on Shelton for his big day, which The Voice made a gif out of and tweeted out ! The picture was captioned, "Birthday kisses from @blakeshelton's favorite bro! #TheVoice."
Blake's wife, Miranda Lambert , posted an adorable picture of Blake as a kid with the caption, "HAPPY BIRTHDAY to my best friend in the whole world! @blakeshelton I love you! (And your dimples!)"
So, what was the best gift Blake got for his birthday? He tweeted Wednesday, "Few things in my life have made my heart swell up like the birthday text I got from Earl Thomas Conley this morning… #hero."
Follow @ABCNewsRadio Copyright 2014 ABC News Radio