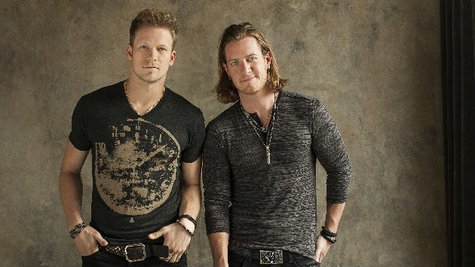 Florida Georgia Line is credited with introducing a younger generation to country music in the past few years, but that doesn't mean their fans are all in high school and college. In fact, the duo's Tyler Hubbard tells ABC News Radio they see pretty much every age group represented at their concerts and the meet-and-greets they hold before the show stars.
"It's a pretty nice mix," says Tyler. "You got five-year-old kids. You got [a] 70-year-old coming through."
FGL's Brian Kelley adds, "And then you got the parents coming, too. College kids."
Tyler goes on to call their shows a "big family night," but he stresses, "At the same time, it's a party."
Thanks to their collaborations with Nelly and Jason Derulo , Florida Georgia Line has picked up a lot of fans who otherwise wouldn't listen to country music. The duo takes that as a big compliment.
Says Brian, "We love representing country music. We feel it's an honor. We take pride in it. We love the format -- it's amazing. It's changed our life. Country music is alive and well more than ever it feels like."
Florida Georgia Line's string of hits continues with their latest single, "Dirt." Their new album is due out later this year.
Follow @ABCNewsRadio
Copyright 2014 ABC News Radio