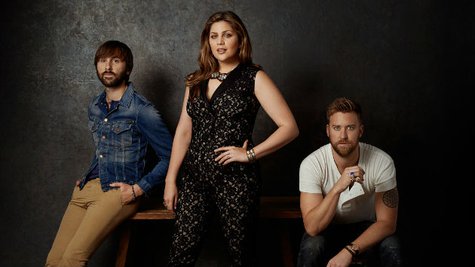 Lady Antebellum 's Charles Kelley and Dave Haywood 's names always come up in discussions about the sexiest men in country music. Their band mate, Hillary Scott , has revealed the secret to Charles and Dave's sex appeal: "Tight jeans and chest hair."
She tells them with a laugh, "It's true, and you always show it."
Charles claims to be a pioneer among male country stars who are now painting on their pants. He says, "We were wearing tight jeans before Luke [ Bryan ] did. Let's just say that. No, I'm just kidding. I just bust on him."
Dave adds, "We have more chest hair than Luke."
Charles agrees, saying, "He doesn't have any chest hair."
Lady A's new album, 747 , is due out September 30 featuring their latest hit, "Bartender."
Follow @ABCNewsRadio
Copyright 2014 ABC News Radio