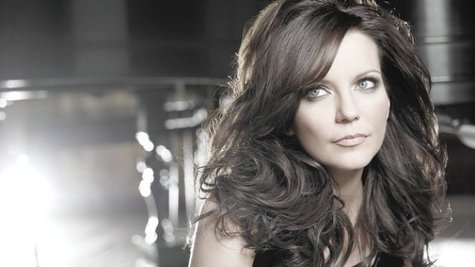 Martina McBride has a busy weekend lined up in Los Angeles starting with a performance at the MusiCares Person of the Year event Friday night. Carole King is this year's honoree, and Martina will sing "One Fine Day" in a medley along with Miranda Lambert , Jennifer Nettles and Amy Grant . She says honoring Carole King at the MusiCares gala is long overdue.
"I'm so excited to be a part of that event," Martina tells ABC News Radio. "I mean, she's had a career, like, unbelievable. Such longevity and written so many amazing songs."
Zac Brown , LeAnn Rimes and Kacey Musgraves are also taking part in the Carole King tribute.
On Sunday night, Martina returns to the Grammy Awards to present the Best Country Album trophy. A few years ago, Martina actually opened the Grammy telecast as part of a tribute to Aretha Franklin . That meant she got to sit back and enjoy the rest of the superstar performances on the show.
Martina recalls, "We were sitting in the audience after that and here comes Mick Jagger , right? And he just owned it. Like, it was just like, 'Well, everybody better take a lesson from that guy, 'cause that was amazing.'"
The 56th Annual Grammy Awards broadcast live on CBS Sunday night at 8 ET.
Copyright 2014 ABC News Radio