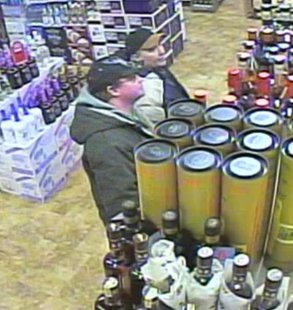 GRAND FORKS, ND (KFGO-AM) - Grand Forks police are looking for two male suspects following the theft of four bottles of liquor worth about $2,800.
The booze was stolen Sunday afternoon from Happy Harry's on 32nd Avenue South.
Police say the men were seen by employees leaving the area in a late 1990's teal minivan.
Anyone with information is asked to call Grand Forks police.