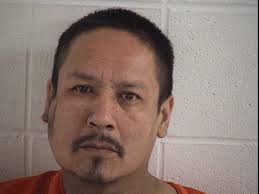 DETROIT LAKES, MINN. (KFGO-AM) -- A judge has set bail at $2-million for a Ponsford man charged with murder and arson.
Charles James Jones, 48, is accused of setting fire to a house near Ponsford.
Jones admitted to a Becker County sheriff's investigator that he started the fire on Monday afternoon while 35 year-old Shalonda Clark was asleep on a couch.
Jones was found at a neighbor's home. He had suffered burns.