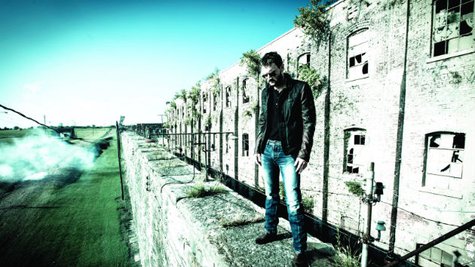 Eric Church has the #1 album in America right now with The Outsiders , so why is he spending the next few weeks playing small clubs in Europe? After testing the waters with a well-attended show in London awhile back, Eric grew excited at the prospect of building a European fan base using the same grassroots methods that led him to superstardom in the U.S.
Eric explains, "I'm doing it the way acts over there are doing it. We're going to go play their club, their rock club, wherever those acts play, that's where we're gonna play. And we're gonna do it the way we used to do it. So, I'm excited about it. A little nervous, but I'm excited about it."
Eric recalls sometimes playing for just about eight people a night, so he's not concerned with performing for small crowds. He is a little worried about playing in non-English speaking territories like Germany and Norway.
"It's one of those things that, there's no way to know until I look out at that crowd and play for that crowd and see if there's anything there to grow upon, and that's all I'm trying to do," Eric explains.
Fans in the U.S. shouldn't worry Eric has forgotten about them. He's still planning the North American tour behind his latest album, The Outsiders .
Says Eric, "Some of this is, 'Do we tour the back half of this year or do we tour first part of next year?' I can tell you, we have the act that's going to be in front of us. It's confirmed, and it's gonna blow some people's minds. I'm excited about that."
Look for Eric to announce details on his stateside tour soon.
Copyright 2014 ABC News Radio