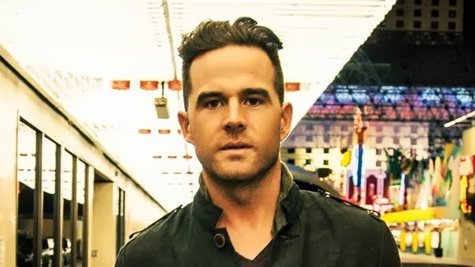 David Nail had a close call in last weekend's winter weather when his tour bus slid off the road into a median. David and his crew were headed to play a show with Darius Rucker in Albany, NY at the time of the crash.
He says, "It was one of those experiences that I hope never happens again. It was one of those nights where you're kinda in and out of sleep. You have a hard enough time sleeping on the bus as it is. You could totally feel it going out of control and just praying that it ends somewhere soft and that you don't tip over or flip."
Thankfully, David and his crew made it to Albany on Darius's buses. Their other tour mate, Eli Young Band , had some scary moments on that drive, too.
The group's Jon Jones explains, "There was one night where we couldn't get up the drive into our hotel for the buses to park and there was nowhere else to be. So, we kinda backed down and just decided we had to go to the next town, and that was another hundred miles or so."
Eli Young Band extends a special thanks to their bus driver for braving those hazardous conditions.
The True Believers tour continues Thursday night in Darius's hometown of Charleston, SC.
Copyright 2014 ABC News Radio