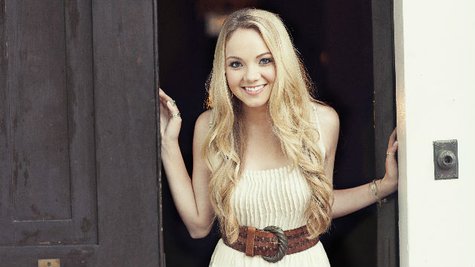 Danielle Bradbery is visiting five high schools across the country next month to promote music education. The Give a Note Foundation and Disney Performing Arts are spearheading the trek, running March 2 through 8, to kick off National Music in Our Schools Month.
Danielle will head out from Disneyland in California and visit schools in New Mexico, Texas, Tennessee, North Carolina and Oklahoma. She'll also sing songs from her self-titled debut album featuring her hit song, "The Heart of Dixie," and speak with students about the benefits of music education. The tour wraps up March 8 at Disney World near Orlando, FL, where 17-year-old Danielle will perform at Festival Disney alongside school bands, instrumental and vocal ensembles.
She says, "Through music, I've learned the value of persistence and working hard to make my dreams come true, and I look forward to sharing that with students and others during the tour."
For more information on the tour, go to GiveaNote.NAFME.org .
Copyright 2014 ABC News Radio