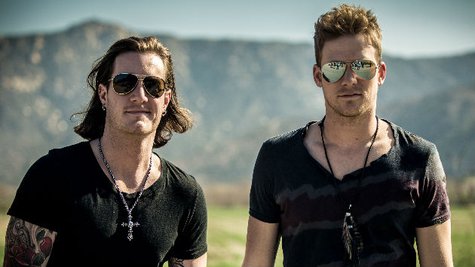 Florida Georgia Line 's monster, crossover hit "Cruise" was totally ignored at last month's Grammy Awards, but the duo didn't think twice about being snubbed at the show, which is billed as "Music's Biggest Night."
FGL's Tyler Hubbard tells the Toronto Sun , "Grammys don't mean a ton to us because they're not fan-voted so if we're not there, we're not there. And if we are, we are, whatever. We care more about the fans and what they have to say, what they think, more than necessarily what a small group of select industry people care to think."
Florida Georgia Line is nominated for multiple ACM Awards, including Album of the Year for Here's to the Good Time s. They're also performing on the ACM Awards Sunday, April 6 on CBS.
Copyright 2014 ABC News Radio