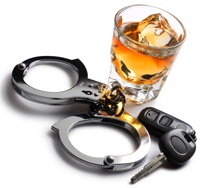 MOORHEAD (KFGO-AM) -- Moorhead Police arrested two drunk drivers early Saturday. That's not too unusual, but that fact that both tried to drive around road closed signs on the same road is.
Police Sgt. Toby Krone says a stretch of First Ave. S. is closed because BNSF is working on the rails in that area, and both drivers got hung up on the tracks.
An officer spotted headlights along the closed road and saw the first vehicle hung up on the tracks. The other driver was caught after trying to get help from someone else.
Krone says even though the road is closed, the tracks are not, so police had to move quickly to get the vehicles off the tracks.
One of those arrested was a juvenile.