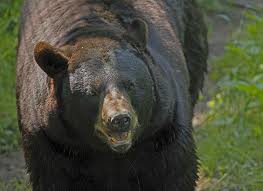 ELY, Minn. (AP)-- The North American Bear Center says one of its well-known research bears has been killed by a hunter near Ely.
Dot was 13 years old.
Dot was wearing a radio collar with colorful ribbons when she was shot on Friday.
Researchers Lynn Rogers and Sue Mansfield wrote they were feeling ''deep grief.''
Dot had been radio-tracked longer than any other bear in the study.
It is legal to shoot a radio-collared bear in Minnesota, but the Department of Natural Resources urges hunters to use restraint.