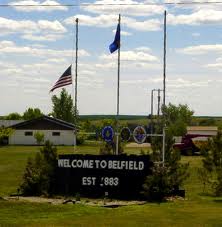 BELFIELD, N.D. (AP) - The southwestern North Dakota city of Belfield has shut down one of its oldest businesses.
The City Council has voted to suspend indefinitely the liquor license of Mike's Bar owner Randy Wolfgram after incidents that council members say have endangered the community and strained city resources.
The city last month gave Wolfgram one month to make changes after incidents involving extreme drunkenness and fights. In that time, a woman was hospitalized after drinking too much and Wolfgram himself was arrested on a domestic assault charge.
Wolfgram's lawyer, Sean Foss, says Wolfgram is selling the bar and leaving the community.