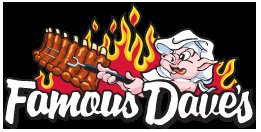 BISMARCK, N.D. (AP) -- Two Bismarck restaurant workers were fired after they posted a photo and complaint on social media. The unnamed employees griped about tips during the United Tribes International Powwow. The photo showed one employee holding a cardboard sign that read, ``Help I'm a server at Famous Dave's on Pow Wow weekend!
Anything helps! 5 cents 25 cents! It's more than my tips.'' The employee pictured was in the restaurant and wearing her uniform.
She and the photographer were both fired. Owner Mike Wright says in a statement on Facebook that people can have opinions but can't embarrass their employer. The Convention and Visitors Bureau says about $2 million is spent at local businesses during powwow weekend, which ran Thursday through Sunday.