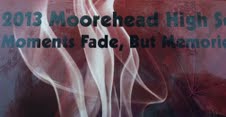 MOORHEAD, Minn. (KFGO AM) -- Many Moorhead High School students are disappointed in the latest yearbook.
An error during the proofreading process led to a major misspelling on the front cover.
Moorhead has an extra "e" in it after the "r".
School officials say they're very sorry about the mistake which slipped past the editors and the printing company.
The yearbooks have already been distributed, but the school is exploring options for a label or sticker that could be used to cover the mistake.