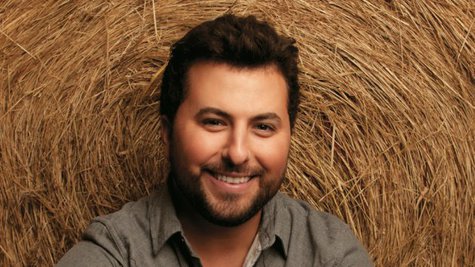 Country newcomer Tyler Farr comes off as a really intense guy on his breakthrough single, "Redneck Crazy" -- a song about a guy parking outside his cheating ex-girlfriend's house. Tyler says "Redneck Crazy" taps into his love for country's bad boys like Willie Nelson and the late Waylon Jennings .
He tells ABC News Radio, "I'm always for the outlaw. I'm the Clint Eastwood movie guy. I like to keep it a little bit edgy."
Tyler does have his limits though. It turns out he hasn't actually gone as far as the character he plays in "Redneck Crazy" when it comes to getting even with an ex.
"I'm not gonna act like I've spent days in jail," Tyler admits. "That's not me."
Tyler did want to make a big impression on country fans, and "Redneck Crazy" is doing just that as it continues its rise in the country top 10. He's hoping that bold single choice pays off with a #1 hit in the coming weeks.
Tyler says of his single choice, "We swung for the fences. We haven't reached the fence yet, but we're at least getting towards the outfield.
"Redneck Crazy" is the title track from Tyler's debut album, due out September 30.
Copyright 2013 ABC News Radio