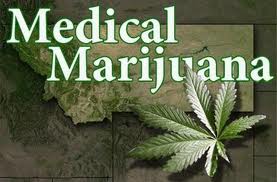 by Paul Jurgens
FARGO (KFGO-AM) -- In what may be a precedent setting case, two people facing felony drug charges in Cass County are arguing that they had a right to have marijuana because it had been prescribed in a state where the use of marijuana for medical purposes is legal.
They were arrested at a Casselton motel in January. Deputies seized nearly 13-ounces of pot.
Fargo attorney Mark Friese is representing one of the defendants. Friese says his client and the man's girlfriend were given prescriptions for pot under the medicinal marijuana law in Washington state. He says a licensed neuropathic doctor wrote the prescriptions.
Assistant State's Attorney Kara Schmitz-Olson charged the case. Schmitz-Olson says depending on how District Judge Wickham Corwin rules prior to trial, the legislature may have to consider updating the law to more clearly define how medicinal marijuana is treated in North Dakota.
Both defendants are facing misdemeanor and felony drug charges. Their trial is set for Sept. 24.