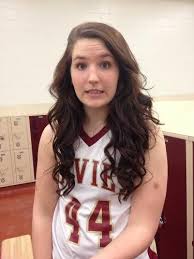 FARGO, ND (KFGO AM) -- A Fargo-Davies senior who suffered a severe brain injury August 4th is making progress in her recovery.
Lexi Bolstad is moving out of the ICU and is down to just one feeding tube after being attached to 16 different machines, tubes and monitors.
She has been fitted with a helmet and is becoming more aware after waking up from her coma.
The next step will be rehab.
Family members say Lexi will have to transferred elsewhere because there are no specialized rehab facilities here.