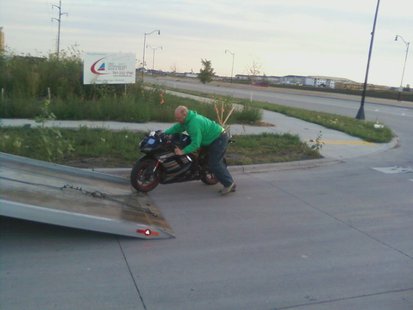 WEST FARGO (KFGO-AM) -- A Fargo man was seriously hurt when his motorcycle was hit by an S-U-V in West Fargo Tuesday morning.
Christopher McCrackin, 23, suffered a head injury and broken bones. The crash happened at 31st Ave. and Veterans Blvd. around 7 a.m. An ambulance drove by moments after the crash occured and stopped to help McCrackin, who slid underneath the S-U-V. He transported to Essentia.
The driver of the S-U-V, Casey Davidson, 29, of West Fargo, was cited for failure to yield.