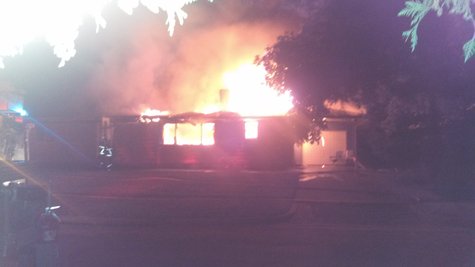 ADA, Minn. (KFGO AM) -- A state fire investigator is due in Ada today, to try to figure out what caused a fire that destroyed a home there, Sunday night.
The house belongs to Brock Robertson.
He was in Fargo, when he got calls, telling him his house was on fire.
No one was injured and two dogs were rescued from the back yard.
Fire-fighters from Halstad joined those from Ada in fighting the blaze.
They say when they got the call, the fire was so intense, there was little they could do to save the house.