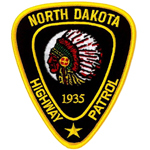 PAGE, NORTH DAKOTA (KFGO-AM) -- A Cooperstown woman was killed in a car/train crash in Cass County Sunday night.
Judy Rahlf, 67, was trying to cross the tracks on a gravel township road southeast of Page when her car was struck by a BNSF train that was going 52mph. The train crew saw the car, sounded the horn, and tried to stop, but was unable to. Rahlf's car was pushed a third of a mile down the tracks before the train stopped. She was airlifted to a Fargo hospital where she died.
The cause of the crash remains under investigation.