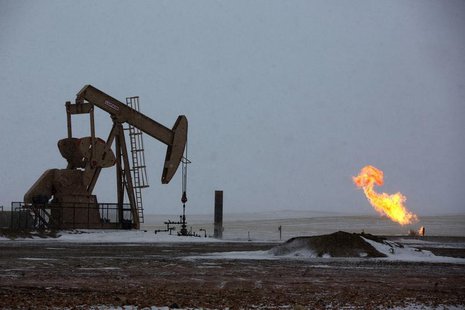 BISMARCK, N.D. (AP) -- Gov. Jack Dalrymple and Alliance Pipeline have announced the completion of an 80-mile pipeline to carry natural gas from Tioga to Sherwood, where it meets with the company's existing natural gas line that moves the gas to Chicago. The Calgary-based company says construction on the $170 million project began a year ago and was completed last month.
The company says the 12-inch pipeline is capable of transporting more than 126 million cubic feet of natural gas daily. Alliance says it has signed an agreement with New York-based Hess Corp. for half of the pipeline's capacity. About one-third of natural gas production in North Dakota is being burned off as byproduct of oil production.
Dalrymple says the pipeline project will help reduce flaring in the state.