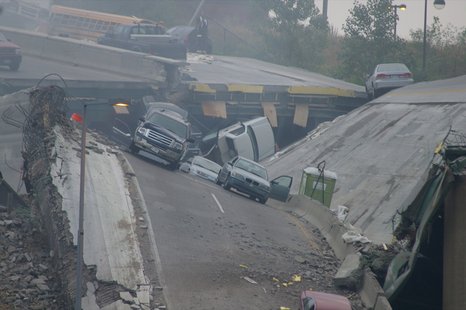 ST. PAUL, Minn. (KFGO AM) -- The faulty gusset plates that contributed to the 35-W bridge collapse six years ago will become part of the Mnnesota Historical Society's collection today.
Investigators concluded the gusset plates were only half as thick as necessary to meet design requirements, which ultimately led to the bridge failing.
Senior Curator Adam Scher says of all the pieces that were available, these were the ones they deemed most historically significant in telling the story why the bridge collapsed.
Scher says there are no immediate plans to display the gusset plates.