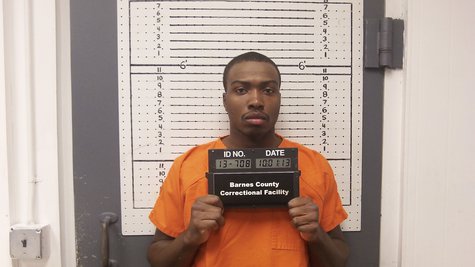 VALLEY CITY, ND (KFGO AM) -- A Valley City State University student athlete, wanted for a fatal shooting in Minneapolis is due in court in Valley City today to determine if he will waive extradition.
21-year old Cedric Chappell Junior, a member of the university's football team, was arrested during practice Tuesday.
Should Chappell fight extradition, Minnesota has 30-days to issue a Governor's Warrant for his return.
Chappell is charged in Hennepin County District Court with second degree murder and attempted murder in connection with a shoot-out Saturday in the parking lot of a Minneapolis nightclub.