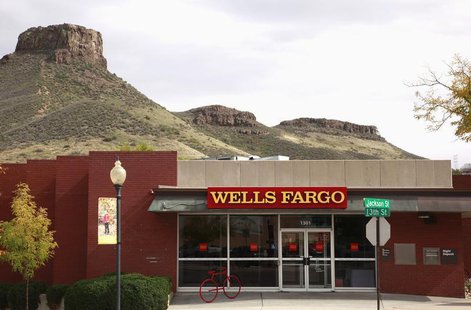 By Peter Rudegeair
(Reuters) - Wells Fargo & Co , is looking to entice more wealthy customers to use its credit cards as part of a strategy to become a more dominant player in that business, a top executive said on Thursday.
The San Francisco-based bank is "clearly underrepresented" among the affluent, said Avid Modjtabai, the bank's head of consumer lending, at the BancAnalysts Association of Boston Conference. Wells Fargo aims to grow market share over the next 18 months through a recently announced partnership with American Express Co , he added.
Only 7 percent of Wells Fargo's active credit card customers are affluent compared to an industry benchmark of 29 percent, Modjtabai said. The bank defines affluent customers as those with investible assets in excess of $250,000.
In the first half of 2014, Wells Fargo will roll out new credit cards offering competitive rewards with American Express across the United States.
Wells Fargo is the largest U.S. home and overall auto lender, but its share of the credit card business is comparatively small. The bank was the sixth largest issuer of Visa and MasterCard credit cards in terms of purchase volume through the middle of 2013, lagging smaller competitors like U.S. Bancorp, according to The Nilson Report.
Modjtabai also said the bank expected the profitability of selling mortgages in the fourth quarter would be similar to the third quarter. The bank's gain on sale margin was 1.42 percent in the third quarter, down from 2.21 percent in the second quarter.
(Editing by Chris Reese)