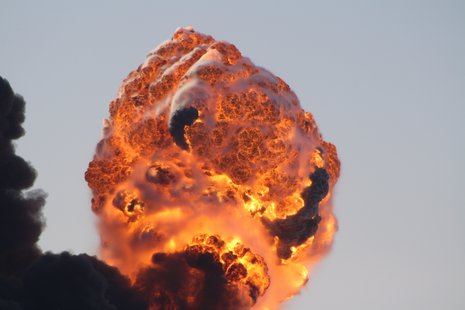 CASSELTON, N.D. (KFGO-AM) -- The Cass County Sheriff's Office is strongly recommended that all residents of Casselton eand those living five miles south and east of Casselton to evacuate Monday night because of a train collision and derailment and the effects resulting from a plume of smoke.
Authorities estimate about 65-percent of those in that area did leave. Most decided to stay with friends and family living elsewhere. The Sheriff's Office says 19 people stayed at an emergency shelter set up at Discovery Middle School in Fargo which was staffed by the American Red Cross and Salvation Army.
Discovery Middle School is at 1717 40th Ave. S. in Fargo.