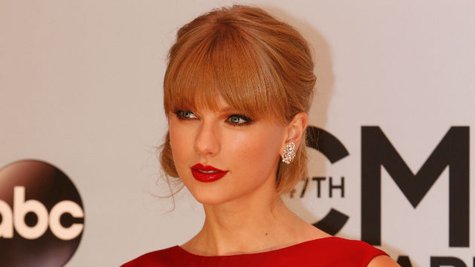 Country music got some love on Entertainment Weekly 's Best Music of the Year lists for 2013. Taylor Swift 's RED tour was cited as one of the best performances of 2013 since the show "showcased a giant leap forward, both in mastery of the stage and of genres far beyond her country-Kewpie beginnings."
Kacey Musgraves ' album, Same Trailer Different Park , is hailed as "Gorgeous, witty country for an uncertain world. She's the girl next door you'd be wise not to underestimate."
Finally, Entertainment Weekly 's staff admits to loving Florida Georgia Line 's "Cruise (Remix)" with Nelly , calling it "Pure, brainless magic." The review goes on to say, "If love means never having to say you're sorry for loving this rap-country crossover beast, then yeah, we're not sorry. We love it."
It wasn't all good news for country artists in the magazine's year-end issue though. Brad Paisley 's duet with L.L. Cool J on "Accidental Racist" was named the Worst Single of 2013. Here's what they had to say about it: "This schmaltzy loaf of country pop equates slavery's 'iron chains' with rap's 'gold chain,' and the Confederate flag with the 'do-rag.' Smarmy gimmicks don't come any stupider."
Copyright 2013 ABC News Radio