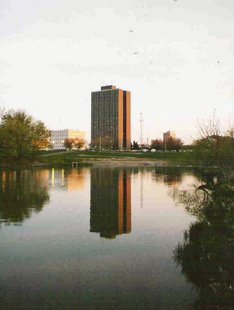 FARGO, ND (KFGO AM) -- The Fargo Housing and Redevelopment Authority says the Tuesday night fire at the Fargo High Rise caused $125,000 in damage.
Most of that was done by water from automatic sprinklers that put out the fire in an apartment on the 15th floor of the 22 story building.
About 20 apartments had water damage.
The fire was started by a candle that set bedding on fire.
The tenant in the unit where the started was the only person displaced.
That person will have to pay the insurance deductible of five-thousand-dollars.