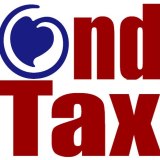 BISMARCK, N.D. (AP) - Incoming North Dakota Tax Commissioner Ryan Rauschenberger has named a deputy.
Longtime state employee Joe Morrissette will fill the role, beginning Jan. 1. For the past 12 years, he has served as a budget analyst with the Office of Management and Budget. Before that he worked for the North Dakota Legislative Council for eight years.
Gov. Jack Dalrymple last month appointed Deputy Tax Commissioner Rauschenberger to serve the remainder of Commissioner Cory Fong's term. Fong is resigning at the end of the year to work for a Bismarck-based advertising agency. His term expires in a year.