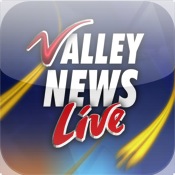 FARGO (KFGO-AM) - Fargo police have joined the investigation into the actions of local TV reporter.
A Valley News Live reporter visited schools in Fargo, West Fargo and Moorhead without registering at the office as required by law. The hidden camera report was broadcast to highlight possible security issues.
Fargo Superintendent Jeff Schatz says a critical element was left out of the story. Schatz says when reporter Mellaney Moore entered a Fargo school, she was confronted by a teacher and asked to check-in at the office.
He says the teacher followed proper protocol, but security camera footage shows Moore leaving the school without checking in.
Other police investigations continue in West Fargo and Moorhead.