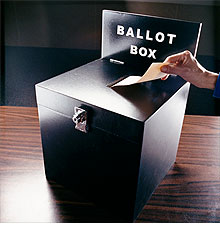 BRECKENRIDGE, Minn. (KFGO AM) -- Voters in the Breckenridge School District have approved three operating referendums.
The first question on the ballot was to approve a renewal of $700 per student.
The second question was over hiring an employee or consultant to increase technology at a cost to taxpayers of $150 a student.
The final question asked for $333 per student for roof repairs and improve safety at the school.