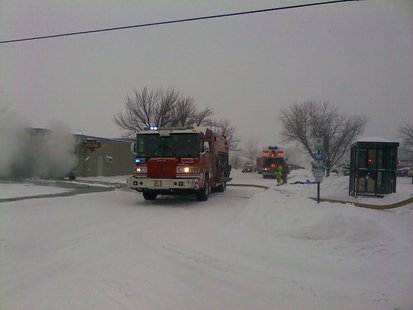 MOORHEAD, Minn. (KFGO-AM) - A fire broke out Tuesday afternoon in north Moorhead. The fire was reported around 12:30 pm at the Akin Electric building on Highway 75 and 4th Avenue North.
Assistant fire chief Greg Doeden says it appears the fire started in the shop area of the building. Doeden says thick, black smoke was pouring out of the building when firefighters arrived.
No one was hurt. The cause of the fire wasn't immediately known.