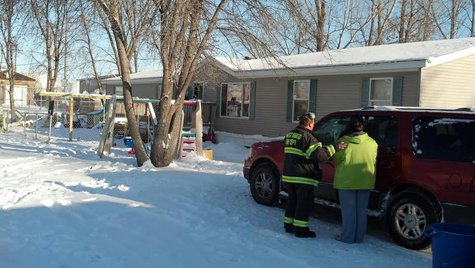 WEST FARGO (KFGO-AM) -- A quick thinking city employee in West Fargo is getting credit for putting out a fire in a mobile home, with a shovel full of snow.
The sanitation department worker, who's also a volunteer firefighter, was nearby the home in the Brookwood Mobile Home Park when he received a fire-page. He rushed to the address and was told that there was a fire in a bedroom. He used a shovel and snow to smother the flames.
The home is a daycare and several small children were kept warm in running vehicles. The fire started near an outlet and may have been electrical.
The Red Cross is assisting the residents with temporary housing and other immediate needs.