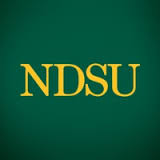 FARGO (AP) North Dakota State University officials have unveiled plans for a new $28 million education center that will focus on science, technology, engineering and math.
Construction on the 120,000 square-foot STEM education building is expected to begin in the spring. It is designed to be used by the entire campus.
The center will feature a glassed-in first floor and have a wide variety of classrooms, including a lecture-style 300-seat auditorium.
It will be built east of the Student Union.
The project is expected to be completed in the fall of 2015.