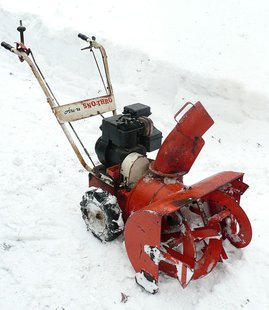 GRAND FORKS (KFGO-AM) -- A Grand Forks woman suffered severe injuries to her leg in a snowblower accident. Police say the 54-year old woman's husband was snowblowing when her pant's leg got caught in the blades and pulled her in.
Firefighters and paramedics had to cut some of the blades on the machine to get the woman's leg out. She was taken Altru Hospital.
Police say the snowblower was an older model machine, that the operator walks behind.