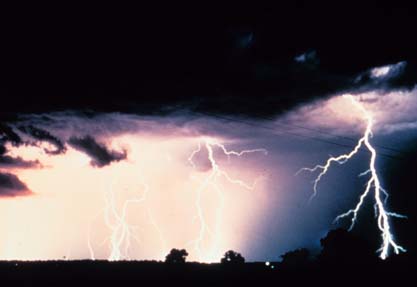 BISMARCK, N.D. (AP) -- Western and central North Dakota got hit with hail overnight.
National Weather Service meteorologist Lindsay Tardif-Huber says there was a report of 3-inch hail ''about the size of tea cups'' in an area about nine miles southwest of Mandan.
She says half-dollar-size hail was reported in Mandan and quarter-size hail near Bismarck.
There were reports of baseball-size hail in Glen Ullin, and strong winds west of Mandan.
A report of a funnel cloud north of Glen Ullin led to a tornado warning and a driver reported a funnel cloud west of Mandan, but there were no reports of a tornado touchdown.
Tardif-Huber says there was one report of 60 mph winds west of Mandan.