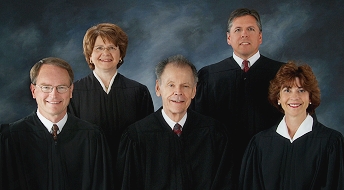 BISMARCK, N.D. (AP) -- The North Dakota Supreme Court has thrown out the conviction of one of two men found guilty in the January 2012 killing of a Billings, Montana man.
A jury last summer found Cody Borner of Stanton, and Richard Whitman of Hazen, guilty on two counts each of conspiracy to commit murder in the death of Mike Padilla.
Borner argued that the complaint and jury instructions were defective because they accused him of a crime that is not defined in North Dakota law.
The court voted 4-1 to reverse the judgment. Justice Mary Muehlen Maring said in the majority opinion released Thursday that Borner has, in effect, not been charged and prosecutors are able to revisit the case.
Mercer County State's Attorney Jessica Binder was not available for comment.