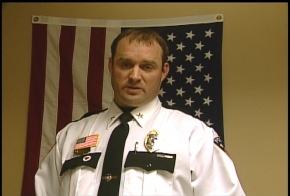 DILWORTH, Minn. (KFGO AM) -- Dilworth Police Chief Josh Ebert's probationary hiring period has been extended by 90 days.
The city council met behind closed doors to review the performance of the chief but wouldn't say why the probation period was extended.
Earlier this year, a group of officers declared "no confidence" in the chief, but an investigation found no evidence of misconduct.
Ebert took over as chief in March of last year.
His probationary period would have been up September 5th.