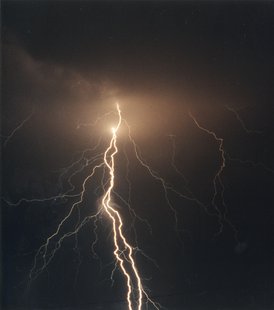 STURGEON LAKE, Minn (KFGO AM) -- A 53-year-old man is dead after he was struck by lightning Monday night near Sturgeon Lake in northeastern Minnesota.
Authorities say the victim was standing in a large puddle of water near a tree when it was hit by lightning.
The man was taken to a Moose Lake hospital where he died from his injuries.